For more information regarding the curriculum and content for this week please click on the page for THIS WEEK IN FIRST GRADE to the left.
Thursday December 12th - Papa Murphys Community Night!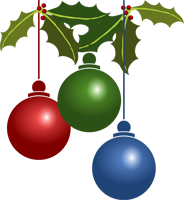 Holiday Parties!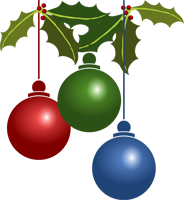 What an exciting time of year to celebrate as a class. Our classroom parties will be held on the morning of December 19th from about 10:15 - 11:30. Click on your student's teacher link below to sign up for donations items and volunteering. Please have all food donations to the classrooms by 8:15am on the morning of the 19th. We are overjoyed to celebrate with you and the children!
Mrs. Giddings' Holiday Party Sign-Up
Mrs. Nyquist's Holiday Party Sign-Up
Mrs. Wennen's Holiday Party Sign-Up
Mrs. Will's Holiday Party Sign-Up
COLD WEATHER IS HERE!
Cold weather has arrived!
Please make sure to send your student with warm jackets, hats, and gloves, etc. as it is needed for the colder days.
Students will be going outside for recess when the temperature is 22 degrees and warmer.
Homework Notes:
Decodables

Decodables are coming home in Monday folders. These books should be read to a parent and then returned in their bag. Do not allow students to write or color on them, and please return these books by Friday. (There is a fee for unreturned decodable books as we will use these again each year.)

Sight Word Homework (M-F)

Sight word homework comes home at the beginning of each week. Have your child complete three activities using the sight words provided. Sign the top of the sheet and return the grid to school by Friday.

Reading Log (M-Tu)

A pink Reading Log will be coming home in Monday Folders. Please remember to have your student:

fill in the Log completely for all minutes read
complete one activity on the back
return to school the following Tuesday

Math Homework (M-Th)

Math homework comes home daily in Red Homework Folders. Have your student complete side B, you initial the top corner, and return to school the next day in the Red Folder.
- The First Grade Team